Welcome!
Welcome to Cambridge Pediatrics. We are glad that you are here and are honored that you have entrusted your child to our care. We are committed to providing the highest level of care for our patients. You, as a parent, are your child's principal advocate for delivery of health care. Along with you and your insurance company, we make up a health care team working for your child.
Enter Your Patient Portal
Please log into the patient portal to request future appointments (please call the office for same day appointments), request prescription refills, ask questions of the physicians, billing staff and referral coordinators, update your demographic and insurance information, among other things.
Office News
For urgent medical questions while the office is closed please call our answering service at 301-609-5235 to be connected to the provider that is  on call. If you have an emergent medical situation please immediately dial 911.
We are pleased to announce a new provider, Lindesy Combs, that is joining our group and will be accepting patient appointments as of June 1, 2023. She is looking forward to meeting everyone. Lindsey is originally from Missouri and moved to Maryland in May 2019. She completed her undergraduate degree from Missouri Western in 2009. She later went on to complete her Masters in Nursing Administration from Liberty University in 2015 and completed her post certificate Nurse Practitioner degree from Maryville University in 2020.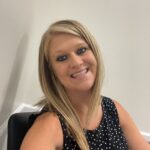 ATTENTION
 As of Monday, April 24, 2023, the use of face masks in our office is optional unless you are experiencing respiratory symptoms.  If you are sick and need a mask please see the front desk upon your arrival. Thank you, The Management
ATENCION
A partir del lunes 24 de abril de 2023, El uso de mascarillas en nuestra oficina es opcional a menos que experimente sintomas respiratorios. Si esta enfermo ynecesita una mascara , consulte la recepcion.
Gracias, El Administracion
For our Medicaid patients, don't forget that re-certifications were due for all participants by April 1st! If you have not completed your recertification yet please visit the Maryland Health Exchange to complete your recertification now. Medicaid Check-In: Keep your info current. Log into your account here
Behavioral Health Specialists
We are currently hiring for part-time licensed Mental Health/ Behavioral Pediatric Health Specialists (NP, Psychologist, LCSW). The hours are flexible (weekday, evenings and Saturday hours are available).
The Healow Kids App
Click here for this new app The Healow kids app allows you to review health records, send and receive messages, and book appointments.