Our Mission and Vision
Mission Statement
The mission of Cambridge Pediatrics, LLC is to excel in Care, Advocacy,
and Education.
We accomplish this through:
Providing a quality health care experience for our patients and
families.
Improving health outcomes for children.  
Creating a medical home for our patients.
Vision Statement
As the nation's children's hospital, we will set the standard of
excellence for the care of children. 
We will serve as the voice for the most vulnerable among us: our
children. 
We will lead the quest to cure some of childhood's most devastating
diseases.
We will prepare the nation's future leaders in child health.
We will be the children's hospital against which all others are
measured.
Children's Child-Centered Vision
By incorporating feedback from our families, we have developed our
first child-centered vision, which looks at the office experience
through a child's eyes. Healing a child's body, mind and spirit takes
more than medicine: it takes a team to fulfill a family's dream.
My doctor's office is a bright and happy place that feels like home.
My providers, my family, and I are a team, and everyone's job is
important.
The way my doctor's office works is built around me.
My providers don't all look alike.
My doctor's office is my family's connection to everything I need
for my health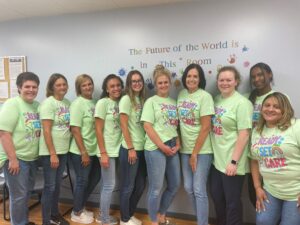 Our Providers
Dianna Abney, MD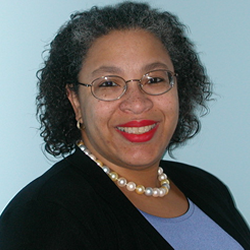 Dr. Abney received her medical degree from the Tulane University
School of Medicine. She completed her residency at Howard University
Hospital and DC General Hospital. She is a member of the American
Academy of Pediatrics, the National Medical Association, Maryland
state medical society, and the American Professional Society on the
Abuse of Children.
She splits her time between her busy office– Cambridge Pediatrics,
her walk-in clinic– Pediatric after Hours, and the Charles County
Department of Health. She is the medical director for the Child
Abuse and Neglect Prevention Program at the Charles County
Department of Health. Dr. Abney is also extremely active within the
community and chairs or serves on several boards. She has privileges
at Civista Medical Center, Southern Maryland Hospital Center, and
has served as Chairman of Pediatrics for both of these hospitals.
She is a member of the Maternal/Child Health committee and chair of
the Healthcare Disparities committee of the Maryland state medical
society. Dr. Abney is a co-chair of NMAPedsNet—a practice based
research network that is a part of the Pediatric Section of the NMA.
She is also a member of PROS, the practice based research network of
the American Academy of Pediatrics. Her research interests include
immunizations, treatment, and prevention of child abuse and
decreasing healthcare disparities.
Dr. Abney is married to Dr. Sylvester J. Gates, Jr. who is a
Professor of Physics at the University of Maryland in College Park.
They are the parents of twins – Delilah and Sylvester, III.
Sayeed Farooqui, MD

Dr. Sayeed M. Farooqui attended Gov't Medical College in
Aurangabad, India where he earned his M.D. in 1991. He completed a
Pediatric residency at Howard University Hospital in 2000. He joined
Cambridge Pediatrics in a part time capacity in November 2007, then
full time in March 2009.
Minaxi Shah, MD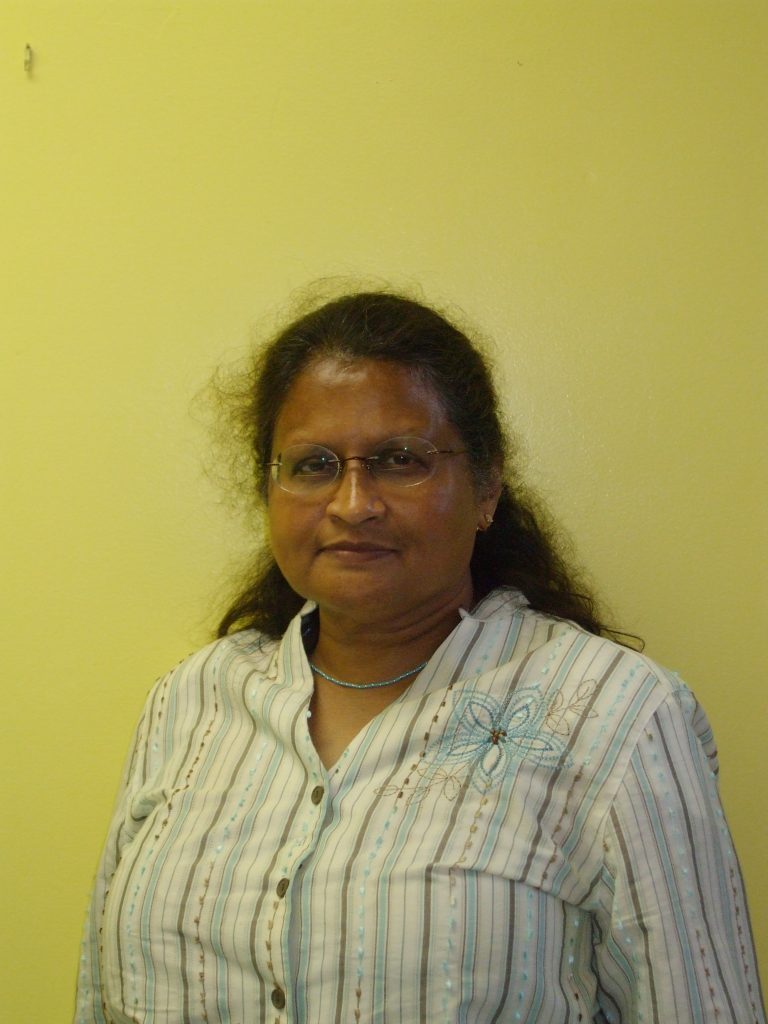 Dr. Minaxi Shah attended L.T.M. University College in Bombay,
India where she earned her M.D. in June 1972. She completed a
rotating internship there then emigrated to the United States. She
completed a residency in pediatrics at Monmouth Medical Center in
Long Branch, NJ. She joined our practice in May 1996.
Alexandra Mountford, PNP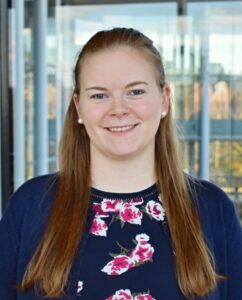 Alexandra Mountford, CPNP-PC attended Colgate University in New York
and then obtained her Masters of Nursing at the Yale University
School of Nursing. She is a Certified Pediatric Nurse Practitioner
in Primary Care through the Pediatric Nursing Certification Board.
She joined Cambridge Pediatrics in 2022.
Monica Patel, PNP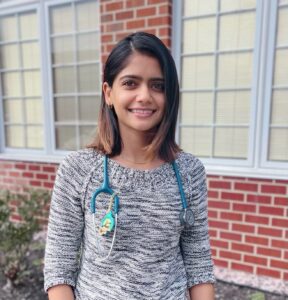 Monica Patel, CRNP earned her RN at Queen's University of Charlotte,
NC and spent several years as an RN in the Charlotte area hospitals.
After relocating to our area, she earned her Doctor of Nursing
Practice, Pediatric Nurse Practitioner at the University of Maryland
in Baltimore. She joined our practice in August 2019
Lindsey Combs, NP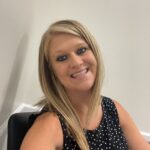 Lindsey Combs is originally from Missouri and moved to Maryland in May 2019. She completed her undergraduate degree from Missouri Western in 2009. She later went on to complete her Masters in Nursing Administration from Liberty University in 2015 and completed her post certificate Nurse Practitioner degree from Maryville University in 2020.
Management Team
Kimberly McNamara, Office Manager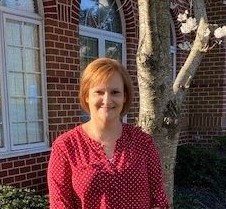 Cheri Kerns, Asst. Office Manager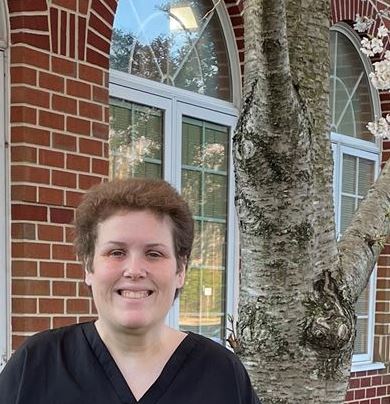 Grace Smoot, Lab Manager